Model – RHMFP2
The Russell Hobbs Classic Chopper performs a variety of tasks, from mixing salad dressings and home made dips to chopping onions and pureeing baby food, minus the lengthy clean up time. The 400 watt motor makes light work of even the hardiest ingredients such as ice and nuts. Coupled with a dishwasher safe 1L glass bowl, the Classic Chopper is a clever and compact addition to the kitchen.
Stainless Steel S-Blade
Durable and long lasting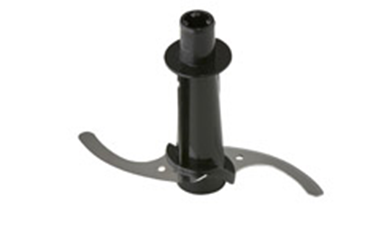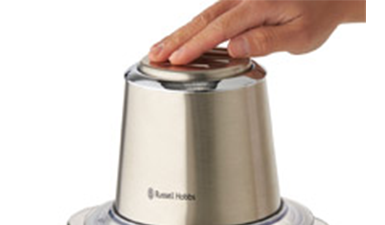 One touch operation
Making it simple and easy to use
Stainless Steel housing
Durable and easy to keep clean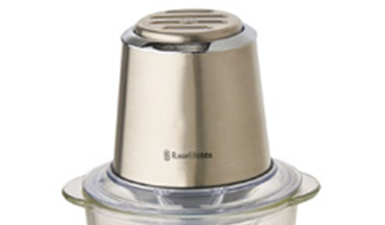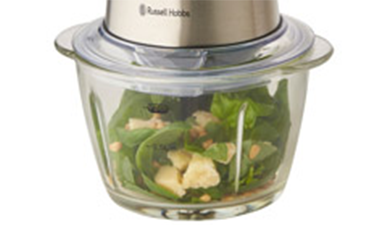 1L dishwasher safe glass bowl
Enable easy viewing during use and clean-up is simple with the dishwasher-s
See more at Russel Hobbs.