Wet or Dry, Protective shave
The Shaver Series 5000 protects your skin while you enjoy a refreshing shave. Our ComfortCut Blade System with rounded profile heads glides smoothly across, and they're designed to protect your skin. See all benefits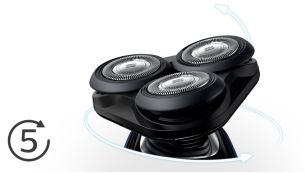 Heads flex in 5 directions for a fast close shave
5-direction Flex Heads with 5 independent movements ensure close skin contact for a fast and close shave even on neck and jaw line.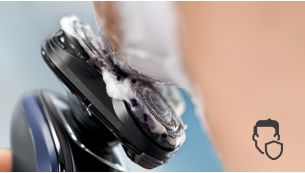 Rounded profile of heads designed to protect skin
Shave close without nicks and cuts. Our ComfortCut Blade System with rounded head profile glide smoothly across, while protecting your skin.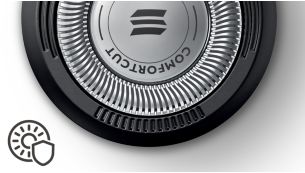 Rounded edges move smoothly over skin for a protective shave
Get a comfortable shave, wet or dry. Our ComfortCut blades with rounded profile heads glide smoothly across your skin while protecting it from nicks and cuts.